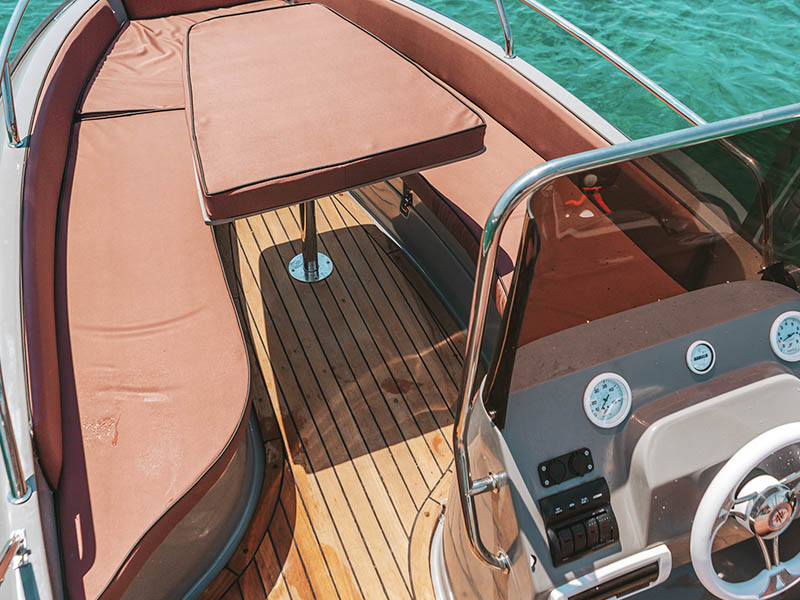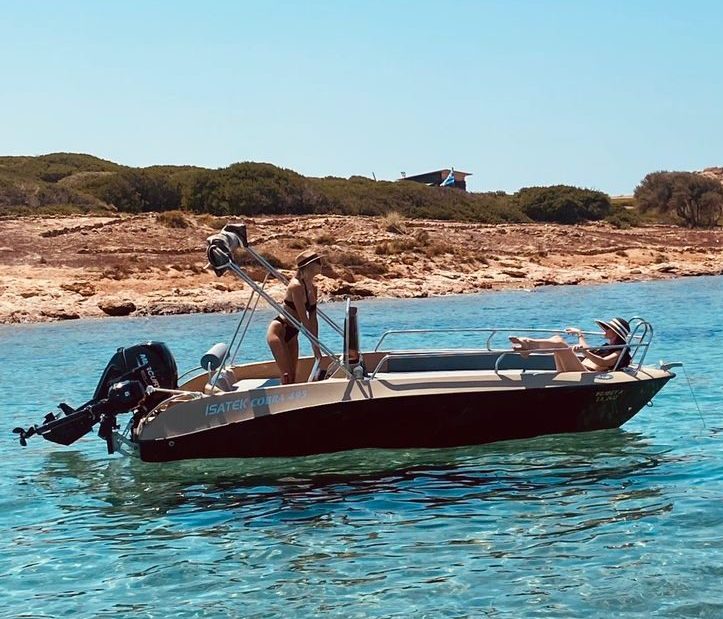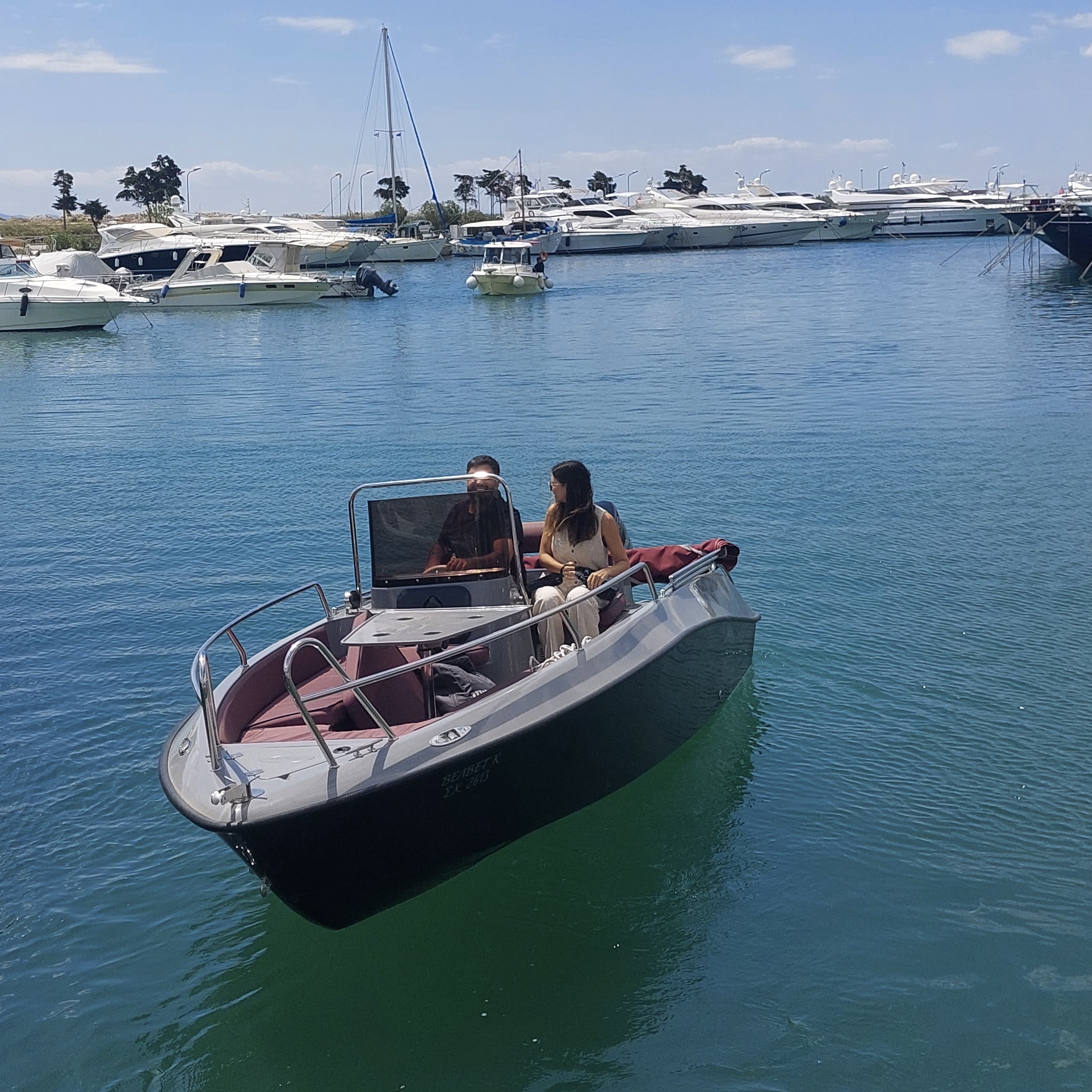 Boat rental without a speedboat license.
Create the most beautiful summer memories with private rides just for you by chartering a boat with no speed boat license required. Discover the bluest waters of the Saronic Gulf guided by the map and the instructions that will be given to you by our staff and you are already "onboard" Enjoy your day and your vacation!!
Boat model : Cobra 495
Engine : 30 HP
Length : 5 m
Navigation : steering wheel
Start : starter
No.Passengers : 5
What is included :
Boat usage instructions from experienced staff.
Waterproof map and emergency phone numbers.
Sun protection awning.
Respirator mask.
Swimming Spaghetti.
Portable refrigerator 24lt.
Pharmacy.
What is not included :
Fuel.
Guarantee (+€300) cash or card.
Food.
Transfer to and from the boat (additional +15€/person).
Location :
Glyfada's Marina
Rental period :
09:00 – 20:00
Details :
The rental can start from the morning. The return must be made by the afternoon at the pre-agreed time.
To rent the boat with an engine up to 30HP, a speedboat operator's license is not required.
The boat has all the supplies of life-saving and fire-fighting means in accordance with the applicable laws of the state.